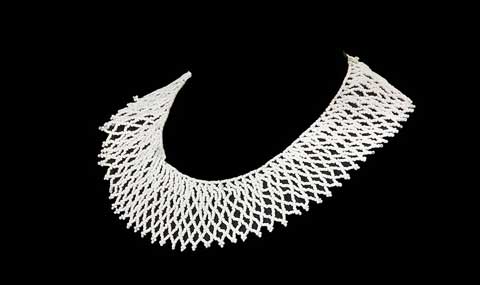 GOTV in crucial states to honor Ginsburg's legacy
The passing of Ruth Bader Ginsburg is a huge loss to this nation. The best way to pay tribute to RBG – the woman who championed voting rights in this nation – is to use the power of our collective voice on Election Day. In collaboration with our national affiliates, we will be kicking off an intensive volunteer campaign to contact fellow union members in battleground states, including Pennsylvania and Florida.
Join us online at 4 p.m. Tuesday, Sept. 29, to kick off an intensive campaign to contact fellow union members and urge support for the Biden/Harris ticket. This is open to any member of NYSUT, but attendance is limited so register today! If you can't join us Tuesday but you want to get involved in the election efforts, contact your NYSUT Regional Political Organizer.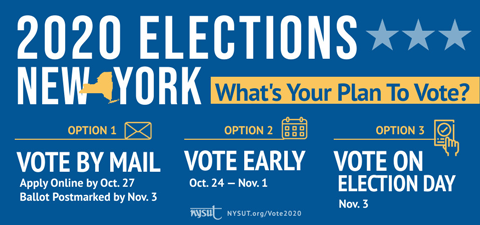 What's your plan to vote?
The pandemic has made voting even more complicated in New York State, so NYSUT is reaching out to help you create a voting plan that matches your needs. This year, you can vote by mail, in person at an early voting location or in person on Election Day. For more information on how you can vote visit www.nysut.org/vote2020.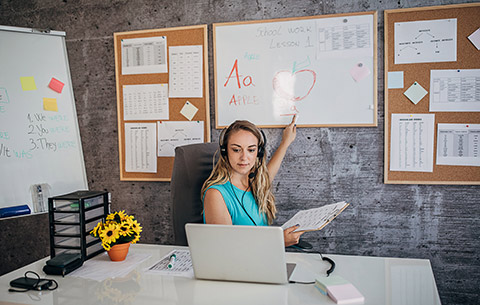 NYSUT challenges remote work denials
The statewide union filed two lawsuits seeking to force the Watkins Glen and Yonkers school districts to reconsider their denials of telework accommodation requests by dozens of members — a move the union believes could force other districts to do the same. The lawsuits assert the state Department of Health and State Education Department clearly provide for telework to be an available accommodation for those with serious medical conditions that leave them at higher risk of contracting COVID-19.
More news
Check us out on Facebook and Twitter and Instagram.